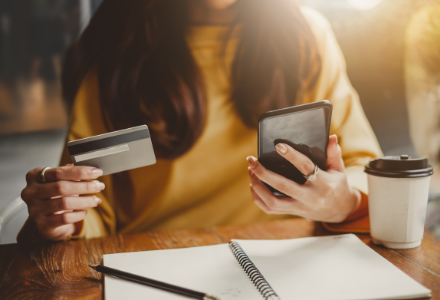 The best online forms for Salesforce Integration: FormAssembly vs. FormTitan vs Typeform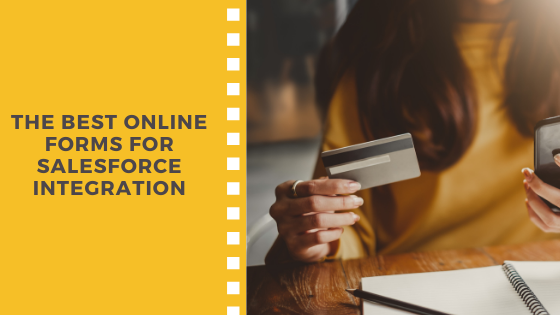 Thinking about how to integrate your web forms with Salesforce is one of the most important CRM decisions you'll make.  Ideally decide on this at the outset of any project – but if you have existing forms you can rebuild each one using one of these integrated tools.
Salesforce Web-to-Lead Form
There is a free form provided by Salesforce which is a 'web-to-lead' form – this is quick and easy to set up but as the name suggests it only allows your form to create Salesforce leads, not contacts or other objects.  To create a Salesforce web-to-lead form click the cog top right and choose Set Up, in the Quick Find box search for Web-to-Lead and follow the Salesforce help article.
Why should you invest in web form software?
The web-to-lead form is restrictive and it is likely you will want your web forms to search for existing Salesforce contacts and to create Opportunities or other custom objects.  Online form software that integrates well with Salesforce offers a myriad of advantages.  Many of the online form providers allow you to connect to a payment provider which allows for transactions at the end of your form.  For non-profits, online forms can be used for: email sign up; membership; donations; applications for support and others.
Ecommerce vs. Web forms
If you are selling Memberships, tickets or merchandise then investing in an Ecommerce product or using free Ecommerce software provided by your CMS (e.g. WooCommerce which is available for all WordPress sites) may provide a better solution than an online form. For many Salesforce orgs, web forms are used in addition to their Ecommerce system – it's worth thinking about what the best fit is for each of your scenarios.
Which online forms integrate with Salesforce and how much do they cost?
FormAssembly – well known in the Salesforce ecosystem as a robust tool for creating simple or complex forms which integrate with Salesforce, starting at $99 per month (or $89 / month billed annually).  Non-profit pricing is $79.20 / month (or $71.20 / month if you pay for 12 months).  Visit the FormAssembly pricing page for the latest pricing.
FormTitan – 5* rating on the Salesforce Appexchange, starting at $98 per user per month billed monthly (or $79 per month billed annually).  The non-profit discount is 10% and only available on the pay annually option ($71.10 per month billed annually).  One drawback mentioned on this reddit thread is that you choose to link your whole account to either Sandbox or Production (in FormAssembly you can do this on a form by form basis).  Visit the FormTittan pricing page for the latest pricing (make sure you select a plan with Salesforce integration).  Each FormTitan user is connected to one Salesforce org, although you can export forms between FormTitan users.
TypeForm – well known form provider but a new kid on the block for Salesforce integration, first listed on the Appexchange in 2020, £79 / month billed monthly (£66 / month if billed annually).  A Typeform discount application form suggests they offer 25% off for non-profits which would be £59.25 / month pay monthly (£49.50 / month if paid annually).  This is the typeform pricing page for the latest pricing.  The minimum sync time is hourly although you can click 'sync now' in the app to sync responses instantly.
123FormBuilder – 5* reviews, listed as $84.99 per user per month on the Appexchange.  123FormBuilder offers 20% off for NPOs if paying for 12 months (i.e. $57 / month paid annually).  This is the 123FormBuilder pricing page for the latest pricing – at the time of this blog (March 2021), I found the pricing confusing as the Professional plan wasn't listed, but I clarified the pricing in a live chat.  There are a couple of restrictions with 123FormBuilder that are worth noting: you cannot use drag and drop AND/OR statements to match to an existing Salesforce record based on multiple factors; and each 123FormBuilder account links to only one Salesforce account – e.g. the whole account links to either Sandbox or Production (although it easy to migrate forms between 123FormBuilder accounts).  For prefilling from Salesforce, the Enterprise plan is required.
FormStack – comprehensive features but significantly more expensive than competitors at $249 / month billed monthly (or $208 / month billed annually).  Non-profit pricing is $186.75 / month billed monthly.  If you need electronic or digital signatures, it's worth including FormStack in your evaluation as the pricing becomes more comparable with the other tools.  One FormStack account cannot be used for multiple Salesforce orgs/instances.
Others – other form providers for Salesforce include GetFeedback (listed as $1 per user per month on the Appexchange but upon contact with them, pricing starts at $7,500 annually for up to 1000 responses), Simple Survey (listed on the Appexchange as $12 per user per month, but on their website minimum annual contract is $240 / month payable annually) and others on the Salesforce Appexchange.
Notes on Pricing
The pricing listed above is for the level which allows the form to send data to Salesforce.  Pricing tends to be higher if you need the form to bring data from Salesforce to pre-fill a form, although you can normally embed data, like ID numbers in a URL without upgrading.  If you have a lot of drop down fields (picklist fields) with long lists that you change or add to regularly, then having a level which allows Salesforce to prefill these fields is incredibly helpful – otherwise you'll need to add any new options to your form as well as Salesforce and set up the link between the two.  Where pricing is listed with a $ sign, it's USD.  Where it's listed as £, it's GBP.
Features Comparison for Salesforce: FormAssembly vs. FormTitan vs TypeForm
Only basic field validation based on question type.

Only basic 'logic jump' functionality.

File Attachments sent to Salesforce

Y - attach to Salesforce as Files
(maximum 35MB per response)

Y - attach to Salesforce as Files

(maximum 10MB per file)




The form supports a 'file upload' question but there is no documentation on how this can be sent to Salesforce.




Only on the premier plan which is $224 / month.

Y - electronic signature included. Digital signatures are $1.60 per signature purchased in a credit bundle.

Choose whether each form links to Salesforce Production or Sandbox

No - just one choice for the whole account.

No mention of a link to a Sandbox listed in their help articles.

Captcha and Recaptcha.




Akismet Spam Filter is available on the Enterprise Edition (pricing on request).




Captcha and

Invisible Captcha.

Amazon Web Services around the globe. On Enterprise level, choice of data location (N. America, Europe, Asia-Pacific).

Main servers in the USA and backup servers in Germany.

Email notifications to respondent

Y - including sending from your domain using SPF and for Enterprise/ Compliance, DKIM can be set up.

Y -

email notifications

can be configured but it is unclear if SPF/DKIM can be set up to authenticate these from your domain.

User friendly Salesforce integration

Pros: Functions well and allows form questions to be linked to multiple Salesforce fields.

Cons: the Salesforce connection page lists every field on an object (instead of every form question) which makes the process long and cumbersome even if you have a short form.

Pros: The integration page appears easier to use than FormAssembly as it lists the questions you need to connect rather than the full list of Salesforce fields on the object.

Cons: FormTitan creates an unmanaged package in Salesforce which some users feel is unecessary.

Pros: newer integration which promises an easier to use experience.

Cons: The lack of complex form validation in Typeform is likely to present an issue for Salesforce integration. It's crucial that form field validation matches the Salesforce formats required. See our FormAssembly Top Tips for more information on the importance of validation.

How many Salesforce Orgs can the Form account connect to?

The FormAssembly Professional and Premier plans both allow for connection to a single Salesforce Org. With Enterprise and Compliance Cloud plans you can connect to up to 3 Salesforce Orgs (at no additional cost) and then each org beyond that would cost $500/yr.

Each Formtitan user is connected to one Salesforce org. You can export forms betweens FT users.

Each Typeform account can be connected to one Salesforce org only.
Using what you have – Survey Software + Zapier
You can also use many online survey tools to send data to Salesforce using a third party automation tool such as Zapier.  My case study with Nevill Holt Opera explains how we used two of their existing tools (SurveyGizmo, now called Alchemer, and Zapier) to link Gift Aid forms to Salesforce.  If you are researching survey tools and don't shortlist one that integrates with Salesforce directly, make sure it is available in Zapier.
Summary
Form software that integrates well with Salesforce is the basis for good CRM.  FormAssembly and FormTitan both offer a Salesforce connector, are well rated and offer a nonprofit discount.  The Typeform to Salesforce app is a more recent tool which may offer a good alternative if you don't need complex field validation or routing and the 1 hour sync frequency is acceptable.  If you've shortlisted a form tool we recommend taking out a free trial of each option you've shortlisted and building one of your real forms in each and evaluating what works best for you.
This is a really useful discussion on the Salesforce Success forum that discusses the various options: Good online form tool?  Looking for recommendations.
What is your favourite webform tool for Salesforce?