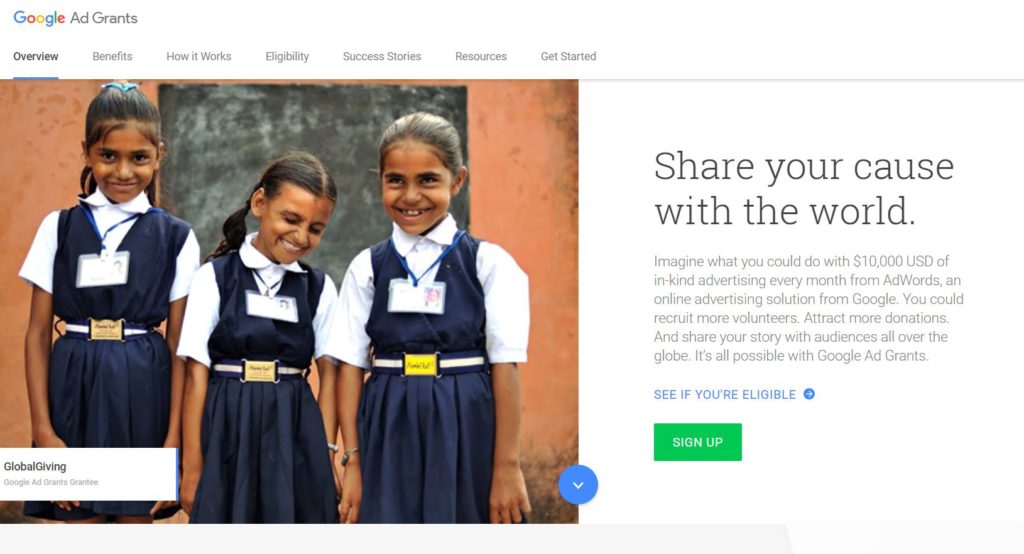 Step by Step: Google Adwords Non-Profit Scheme
If you are a registered charity in the UK, make sure you take advantage of Google Ad Grants.  This fantastic scheme offers charities $10,000 per month in in-kind Adwords advertising.  Here are our steps to set up success:
Pick an Email Address to register with that does not have an existing adwords account associated with it.  This first step is essential
Review the programme and terms here: http://www.google.co.uk/intl/en/grants/
Click Apply Today and follow the links appropriate to your country sign up
Complete the information including your Charity Number and Mission Statement – you may get instant approval into the scheme and once logged in you can click 'enrol' for Adwords
Partially set up an Adwords account with the email address you are using – but ensure you use USD as the currency (not GBP) and do not complete billing information.  Refer to the Ad Grants Account Creation Guide for a full check list of account set up requirements
Once your application is complete and your Adwords account is set up as per the creation guide, you'll receive emails with more instructions
Finally don't forget to link your new Adwords account to your Google Analytics account
Happy free advertising!
©2018 Google LLC, used with permission. Google and the Google logo are registered trademarks of Google LLC